4-172
Headband Pad Heavy duty Noise Cancelling Headset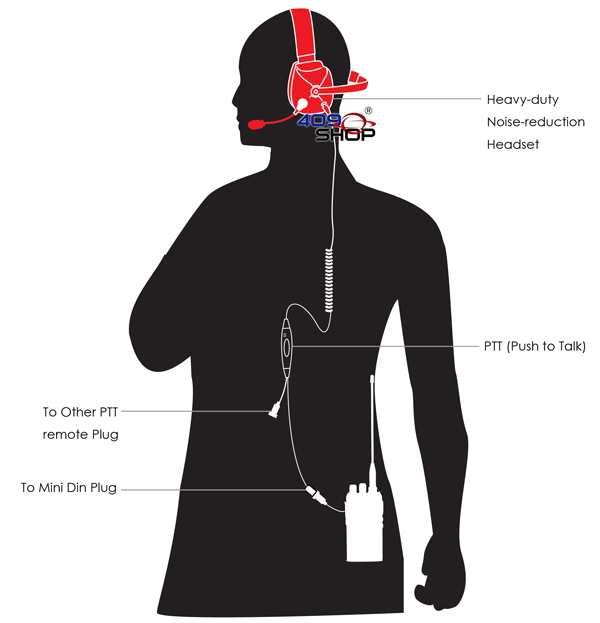 This heavy-duty headset lives up to the demand under extremely high-noise environment in air-piloting and car-racing. It is best used in manufactory plants as well.
Built of Acrylonitrile Butadiene Styrene (ABS), the dome of the speaker is hard, durable and heat-resistant. Layers of sponge filter ensure high passive noise reduction level (NRR) of 24dB, which means a reduction of the amount of background noise reaching your ears. The three-layered thick earpad create a seal around each of your ear from the high noise environment.
The speakers are connected by a metal frame which crosses behind your head. Though the sturdy material of the speakers are a bit weighty, the Velcro taped headstraps with which you wear the headset relieves much of the weight and provides adjustable, comfortable wearing experience.
The electret microphone offers consistent and accurate transmission. It is connected to the headset with a strong metal frame which helps adjusting it to the most suitable position while not getting loose.
Here are some of the exceptional features of the heavy-duty headset:
Super BIG PTT button: Easy to use when you are wearing hand gloves controlling aircraft or helicopter.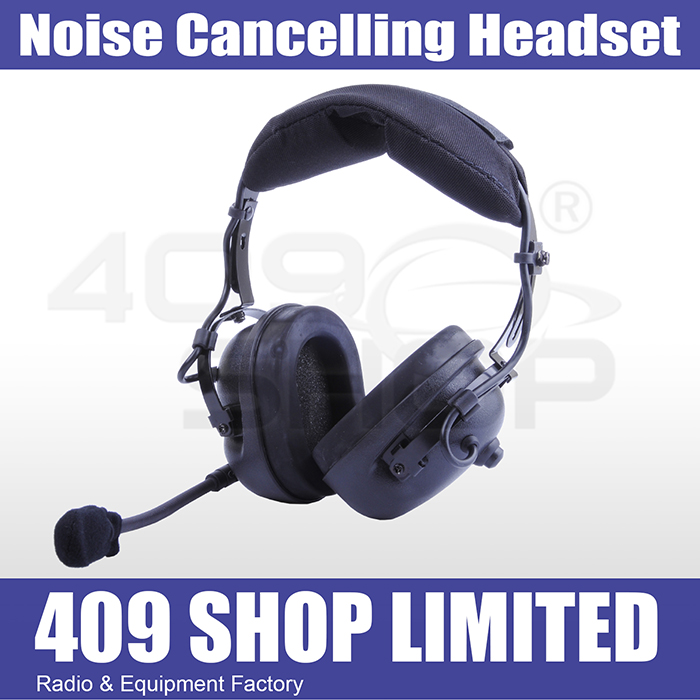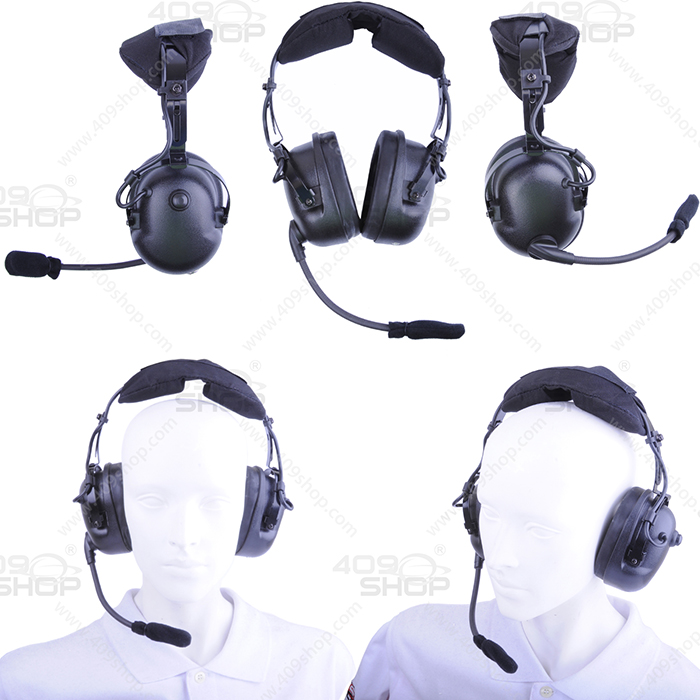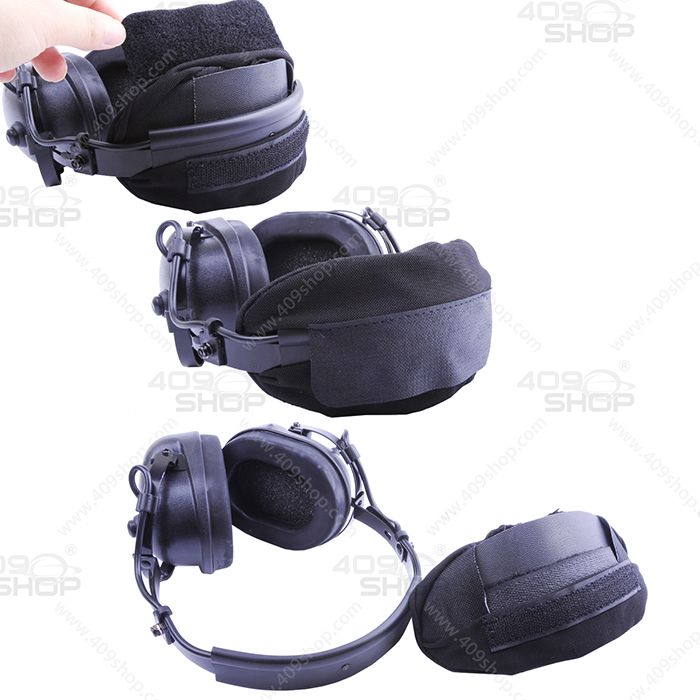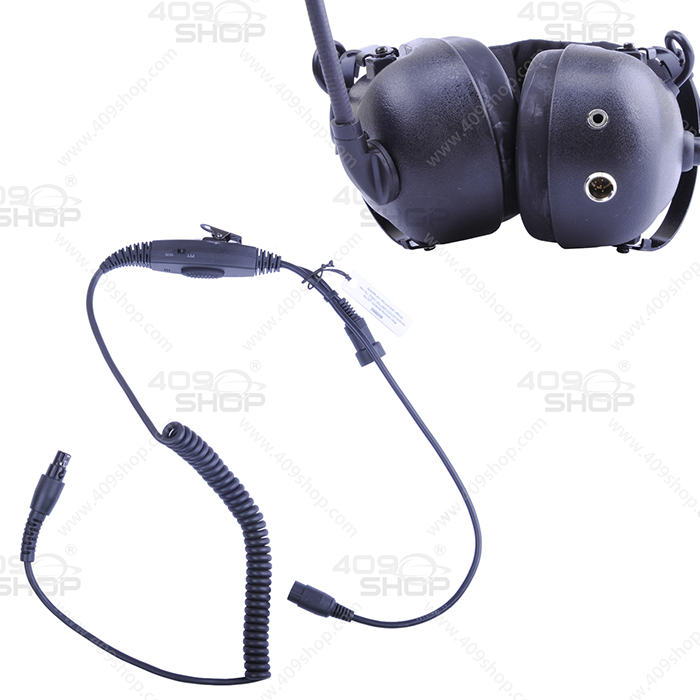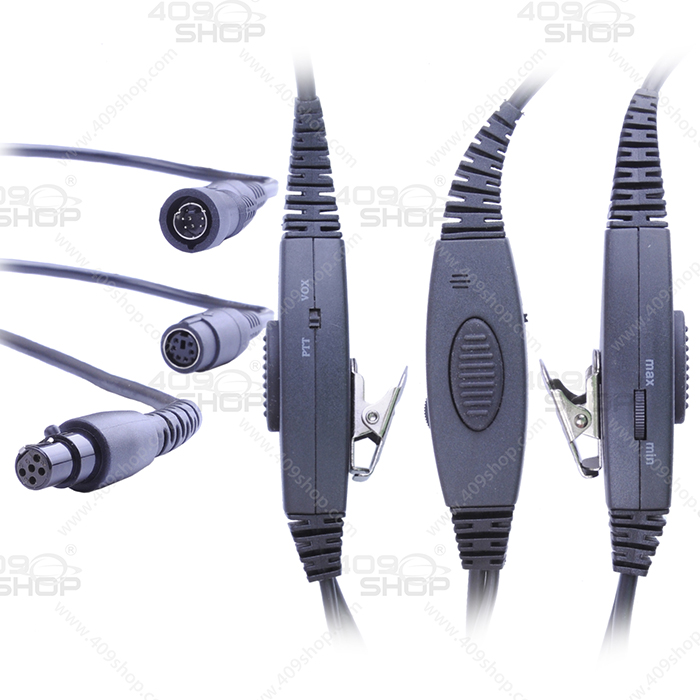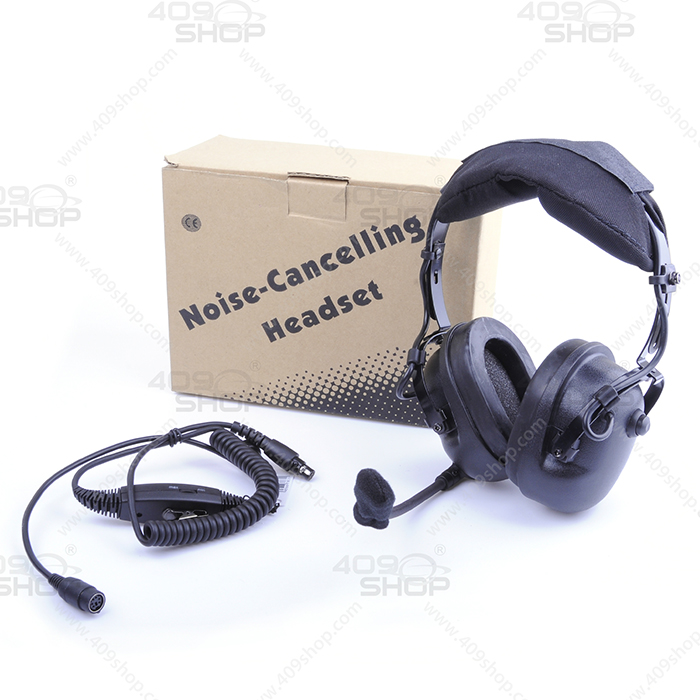 ※Mini Din Plug is not included
1 x Headband Pad Heavy duty Noise Cancelling Headset
1 x PTT remote switch