4-010 series :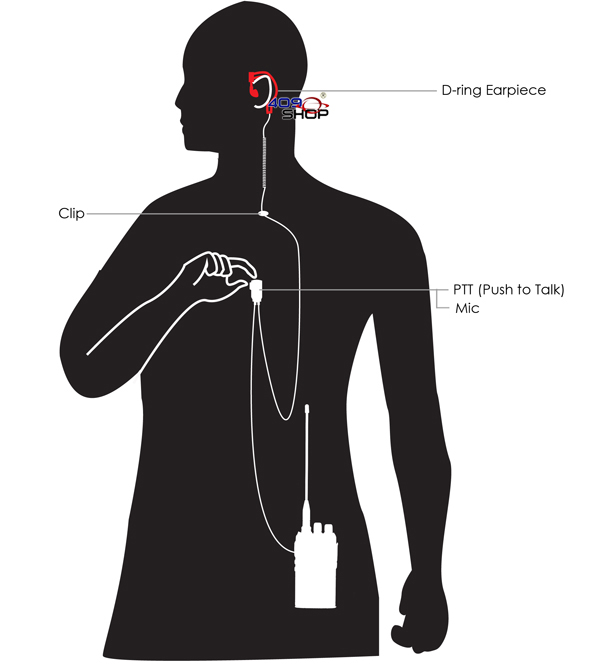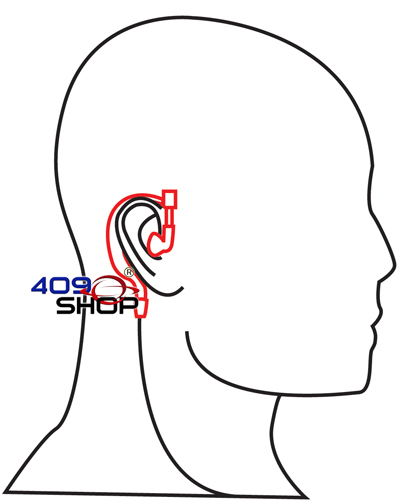 Enhance your ease of communication with this headset equipped with a speaker / mic jack. The headset offers hands-free operation and operates with a push-to-talk button.
Adjustable rubber ear loop
Integrated Push-To-Talk microphone
Specifications:
Ear hanger headset for two-way radio;
Ear hanger vertically and horizontally adjustable;
With PTT button and clip;
Single wire design;
Length: 2.5 ft / 80 cm from plug to PTT button and 1.5-2.5 ft / 50-80 cm from PTT button to earphone;
Weight: 31g.

This earpiece can provide several plugs: