4-068 + 44-R :Professional VOX Behind Headset
Fit for PUXING PX-A6 PX-2R NKT NKT-R3 (R Plug)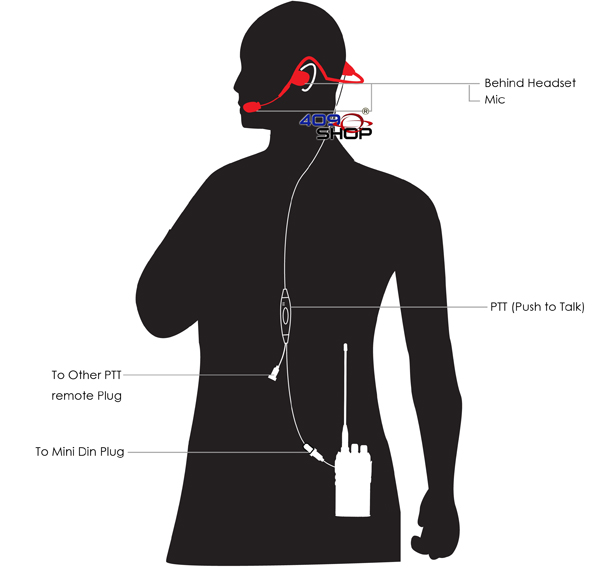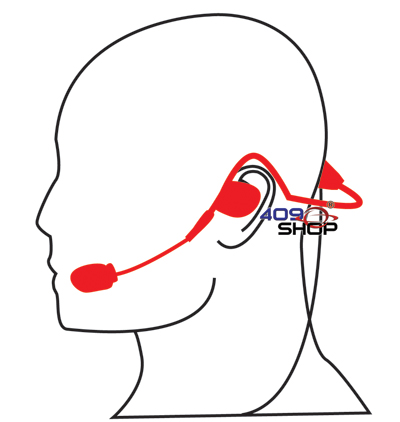 With this behind-the-head medium-duty headset, you can communicate with others without the interference of mild noise. It comes with a on-ear earphone which allows a larger speaker volume.
Compared with the budget version, this professional grade headset features much more sturdy yet flexible behind-the-head mount, stronger and better acoustic wire and boom mic. At the back, it comes with a 3.5mm earphone jack for stereo earphones.
The behind-the-head headset is VOX ready. It can work in VOX mode with radios that come with built-in VOX function. For radios without built-in VOX, it can still work in PTT mode.
The headset connects to a replacable plug for the specific radio models you would like to work with. Please refer to the plug that comes with this package in the specifications column.
Description
Behind-the-head ear-hanger design;
On-ear earphone;
VOX ready;
Flexibly, fully adjustable boom microphone;
Single-wire design with PTT between the headset and the radio;
3.5mm stereo earphone jack;
Length of cable: 180 cm / 6 ft overall; 60 cm / 2 ft from headset to PTT; 120 cm / 4 ft from PTT to radio;
Weight: 130 g.
---
PACKAGE CONTAIN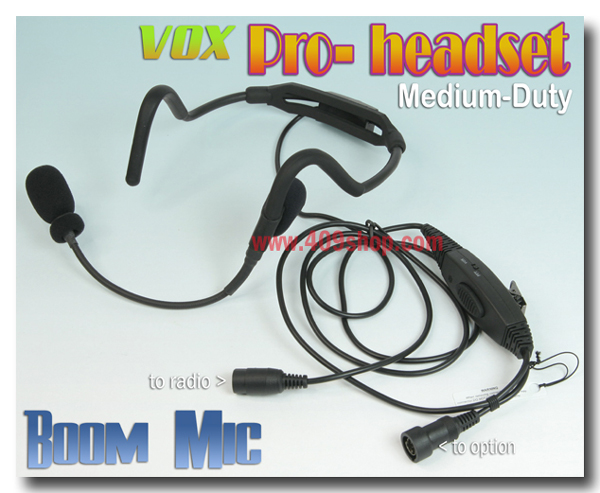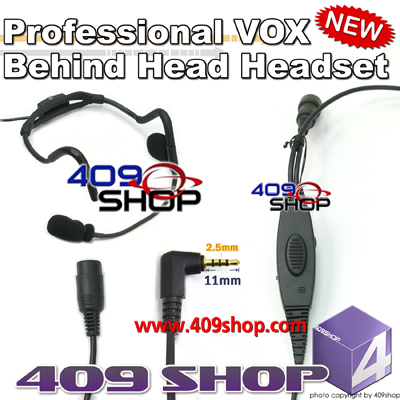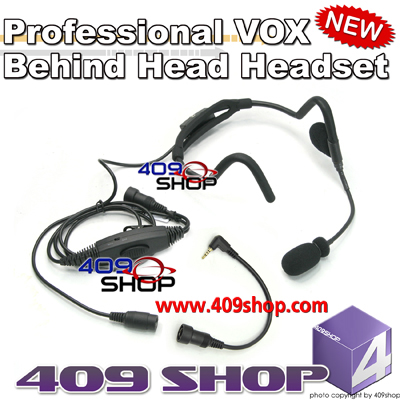 1 x Professional VOX Behind Headset
1 x Mini Din Plug for PUXING PX-A6 PX-2R NKT NKT-R3
CD
---
More plug OPTIONAL :
Fit for your Radio ,Please choose from : MINi DIN PLUG for connector Radio