0045-0152
TRUSTFIRE TR-J2 Diving Flashlight T6 LED
Technical Parameters:
-Using the the latest CREE-XML-T6 LED light,high brightness 1000LM, life up to 100,000 hours!
-Through the head of quick response control loop can quickly switch the required brightness and function: 10% > 50% > 100% > flash light.
-Head stainless steel attack tooth, can effectively break the glass, when not in use can remove.
-Aircraft grade aluminum alloy, surface hard anode oxidation treatment.
-May use two 18650 batteries , use time of about 120 minutes.( Battery not included )
-Rotate the rear can be completely powered down, more energy-saving,environmental protection.
-For military, law enforcement, self-defense, hunting, outdoor, search, rescue and other special design, waterproof ability according to the standard of IPX 8, 30M submersible.
-Size:37mm (diameter), 230MM (length) .
-Colour:Black
Attention:
High-brightness LED flashlight bright flashlight.In continuous operation will generate a lot of heat.
To ensure the safe use carefully read the operating manual and the following warning and suggestions.
-Do not turn the torch on the place unattended.
-Do not give children to play or use a flashlight.
-Do not let the torch's glasses direct sunlight.
-Do not use the direct without the protection of rechargeable lithium batteries.
-For a long time when storge or transportation of the torch,remove the battery.
-Use a soft cloth to clean every six months torch thread,and use silicone oil lubrication of threads.
-Do not use the oil from the petroleum refining exposure to water O ring. O ring will cause water damage.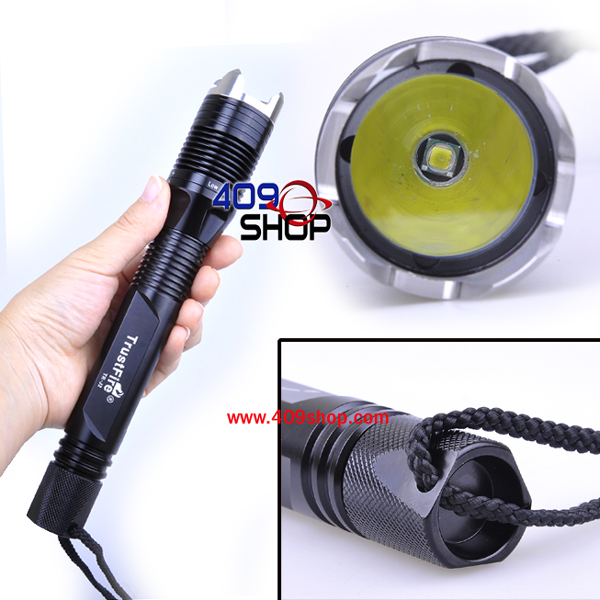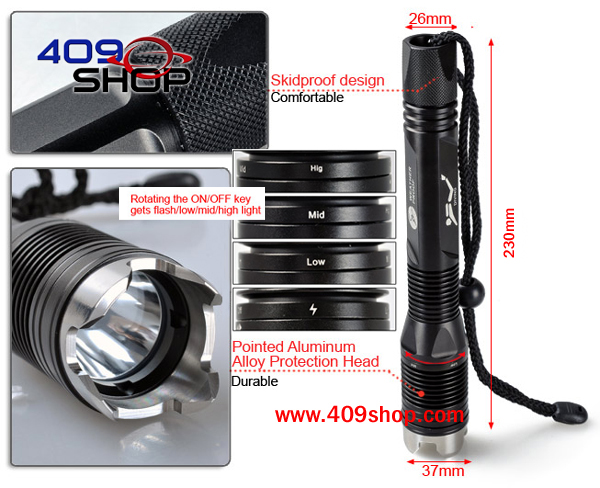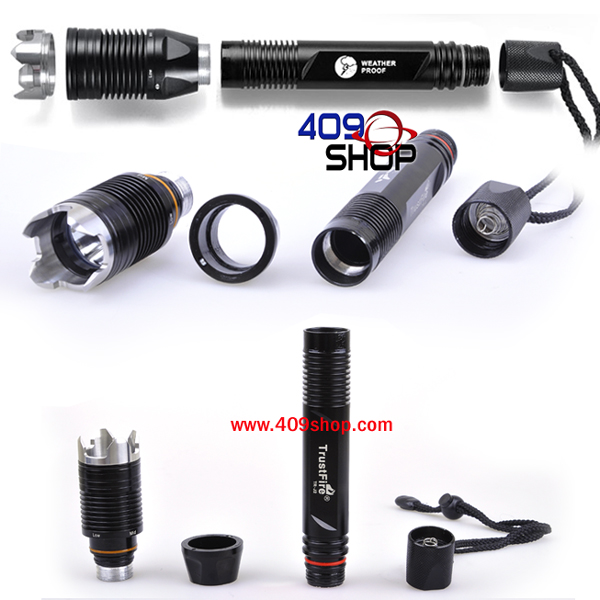 1 x TRUSTFIRE TR-J2 Diving Flashlight
( Battery not included )
CD