0045-0150
TR-DF003 Diving Flashlights
Product details:
Using three CREE XM-L T6 Led lights, brightness 3000LM, life 100,000 hours.
Five-speed memory dimming circuit:
(1) light: current 4500mA, brightness 3000LM
(2) light: a current is 2000mA, luminance 1500LM
(3) low light: current 450mA, brightness 300LM
(4) the explosive flash: current 2000mA
(5) SOS: current 4500mA
3. Vacuum plating glossy Cup, high temperature resistant, anti-shedding, perfect condenser results;
Shell with aviation aluminum alloy, CNC precision machining, the anode hard oxidation surface treatment.
5. Specular PC engineering plastics, burst height to prevent the lens.
Battery: 2 26650 plus protection board lithium battery life time up to 2 hours.
Dimensions: 233mm (length) x 68mm (head diameter) x 39mm (body diameter)
Specially designed for the military, law enforcement, self-defense, hunting, outdoor, search, rescue, waterproof capability according to IPX 8 standard, can dive 100 M.
Accessories skills parameters:
Charger:
Input: 110V-240V 50Hz-60Hz
Output: 3.0V/1000mA, 4.2V/1000mA
Size: 14cm x 6.5cm
Battery: 26650 5000mAh 3.7V (including battery)
Note:

High brightness LED flashlight bright flashlight.
To ensure safe use, please carefully read the operating manual and the following warning, it is recommended that generates a lot of heat during continuous work.
Do not open torch on the place unattended.
Do not give children to play or use a flashlight.
Do not let the torch light direct exposure to the human eye.
4 Do not use rechargeable lithium batteries with protection circuit.
5. Prolonged storage or transport the torch, remove the batteries.
6. Every six months using a soft cloth cleaning torch thread, and use silicon lubricating thread.
Do not use oil refining, lubricant contact with waterproof O-ring. Otherwise it will lead to the destruction of the O-ring.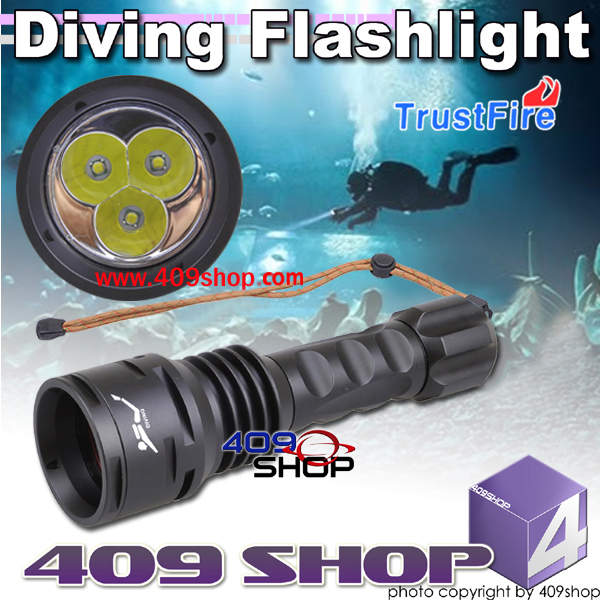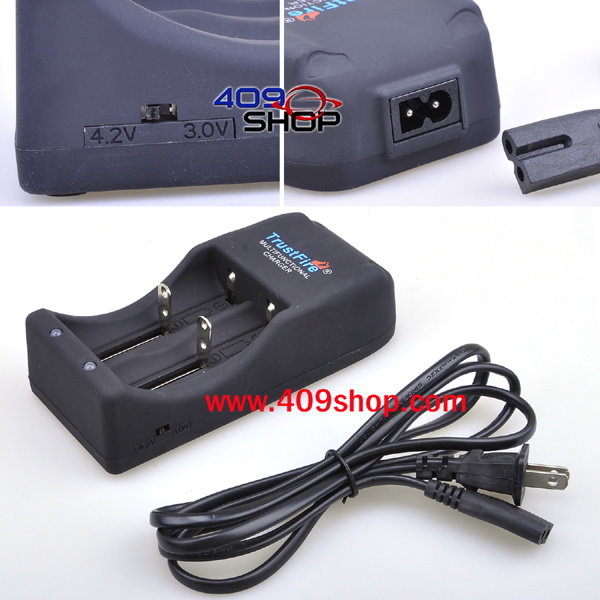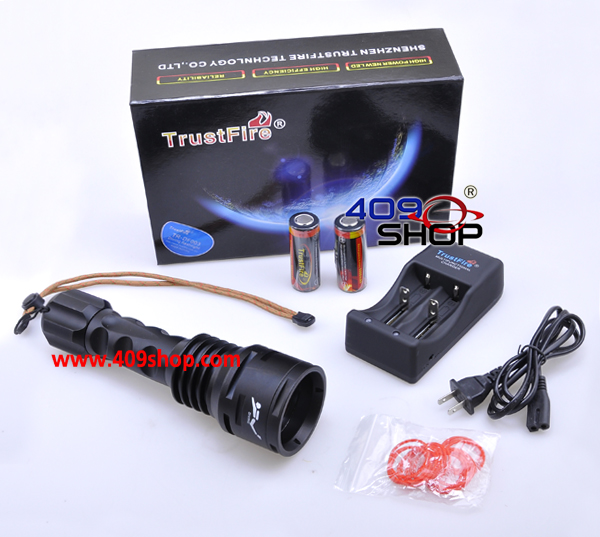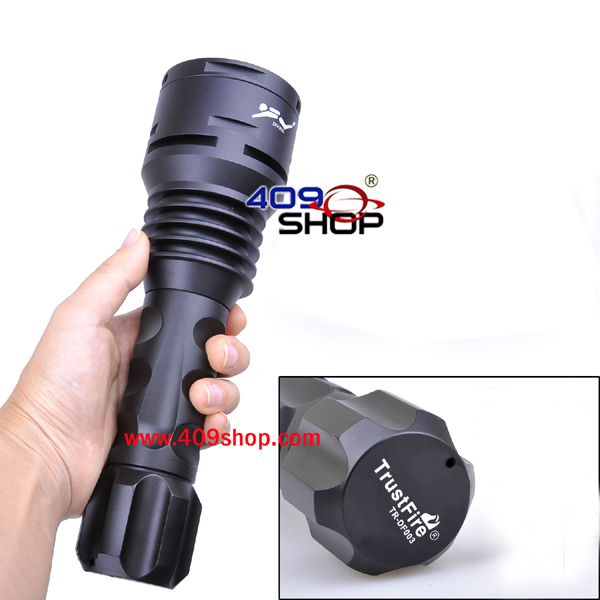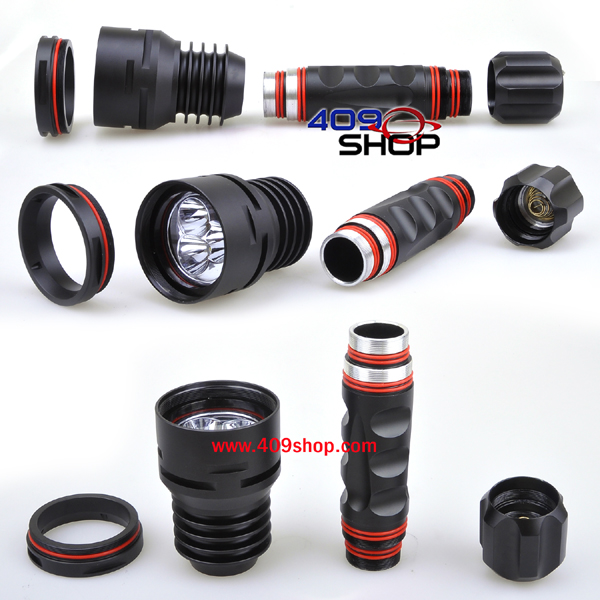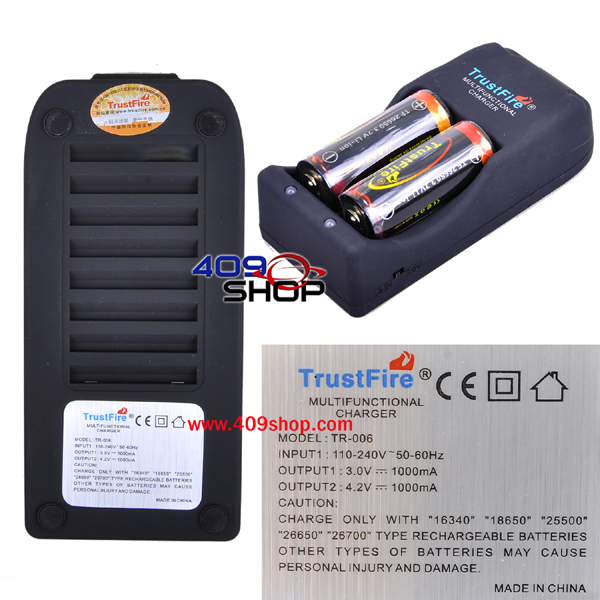 1 x TR-DF003 Diving Flashlights

1 x Charger

2 x

Battery
SA