PT8100
KIRISUN PT8100 25W 400-450MHZ MOBILE RADIO
Description:
With compact design, 25W output and multiple signalling choices, PT8100 is ideal mobile radio for transportation and dispatcher use. 256 memory channels offer flexibility in organizing work groups. Wide frequency coverage fills different frequency requirements.Now 66-88MHZ is also available.
Features:
Compact Design
PT8100 with compact size is flexible to install in the vehicle when space is limited.
Enhanced Call Function
Build in 2Tone/5Tond/DTMF encode and decode to enable multiple call function for use including group call, private call, kill/active, stun/revive, silent interrogate and so on.
Wide Frequency Coverage
With wide band frequency coverage including 400-450M, it is flexible for different market use.
Easy to Use
With its 8-character alphanumeric display, 5 programmable buttons and 256 channels, this radio supports access to an expanded feature set for a large workforce.
Multiple Emergency Call
For enhanced user safety, lone work, security check is designed on this radio. It requires the user to reset at a predetermined interval, if not, the radio will automatically enter into emergency mode to ask help. During emergency, ENI & background and emergency alarm could be sent to dispatch center and partners.
Manual Dialing
With DTMF Microphone, it allows users to dial DTMF number by DTMF Microphone. It is flexible for user to dial a call.
OST Function
With OST function allow use to set CTC/DCS by programming key in each channel.
Home Channel
Home channel function enable switch to preset channel by programming key quickly. It is flexible to return channel in regular use.
Public Address
The public address feature feeds microphone audio through a powerful PA amplifier to the external speaker, offering robust, out of vehicle, audio clarity
Specification
General

Frequency Range

400-450MHz

Channel Capacity

256

Channel Spacing

12.5KHz/25KHz

Operating Temperature

-30℃~ +60℃

Operating Voltage

13.6V DC ±20%

Frequency Stability

±2.5 ppm

Dimension

150mm×131mm×43mm

Weight

1310g

Transmitter

RF Power Output

25W(UHF)

Frequency modulation

16K φ F3E / 11K φ F3E

Antenna Impedance

50Ω

Modulation Limiting

±2.5KHz@12.5KHz, ±5KHz@25KHz

Radiated Spurious Emission

-36dBm < 1GHz
-30dBm > 1GHz

FM Noise

45dB @ 25KHz

40dB @ 12.5KHz

Modulation Distortion

< 3%

Receiver

Reference Sensitivity

0.28μV @ 12.5KHz

0.25μV @ 25KHz

Adjacent channel Selectivity

60dB @ 12.5KHz
70dB @ 20/25KHz

Intermodulation

70 dB

Spurious Response Rejection

70 dB

Rated Audio Output

4W

S/N

45/40

Rated Audio Distortion

≤3%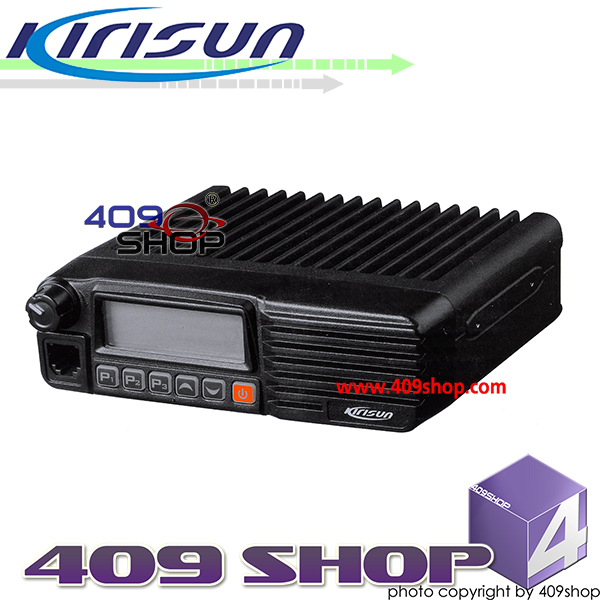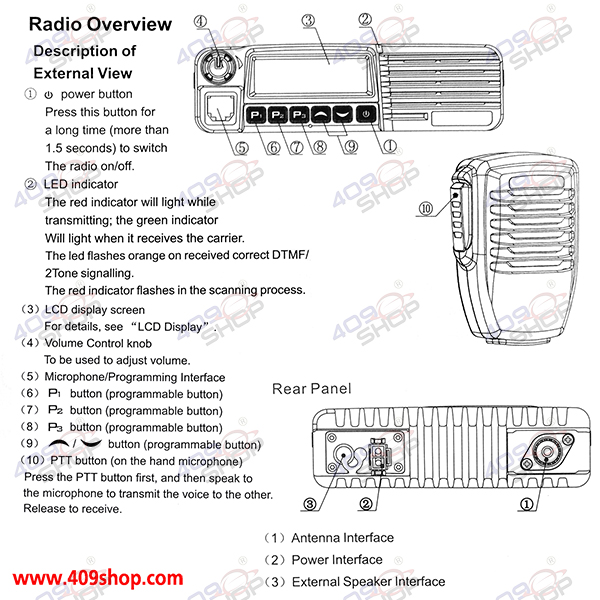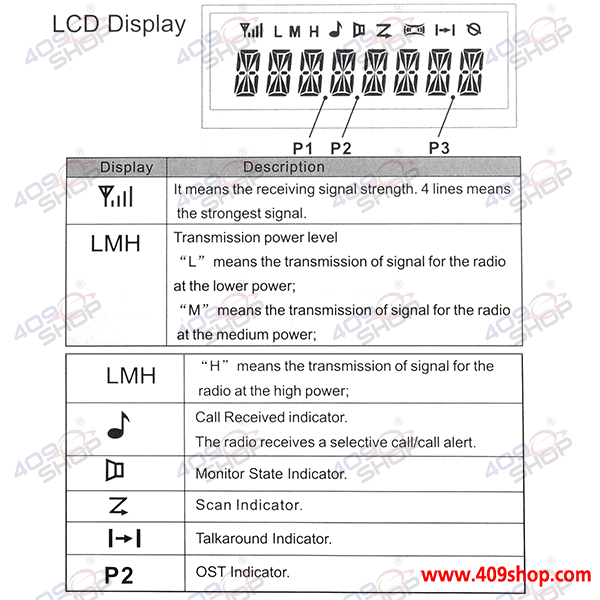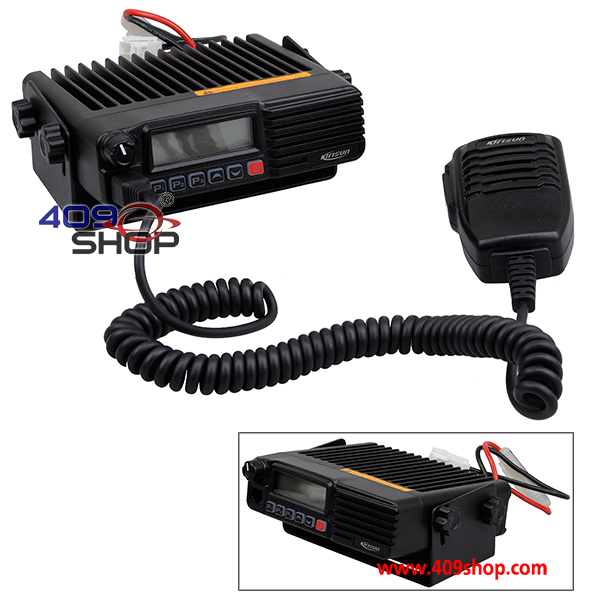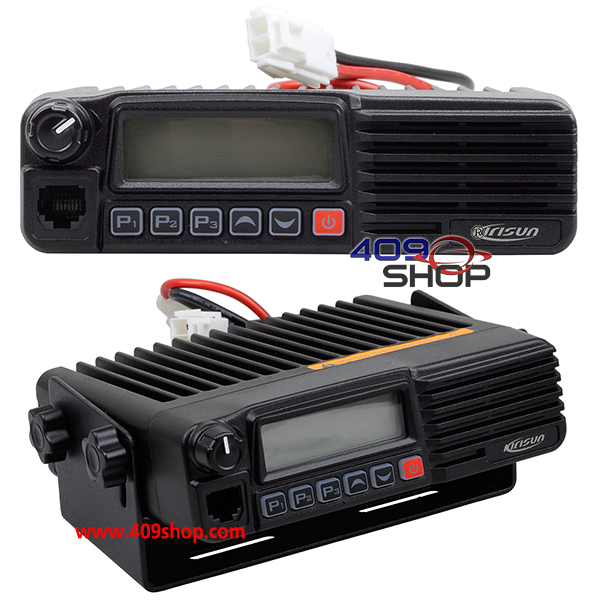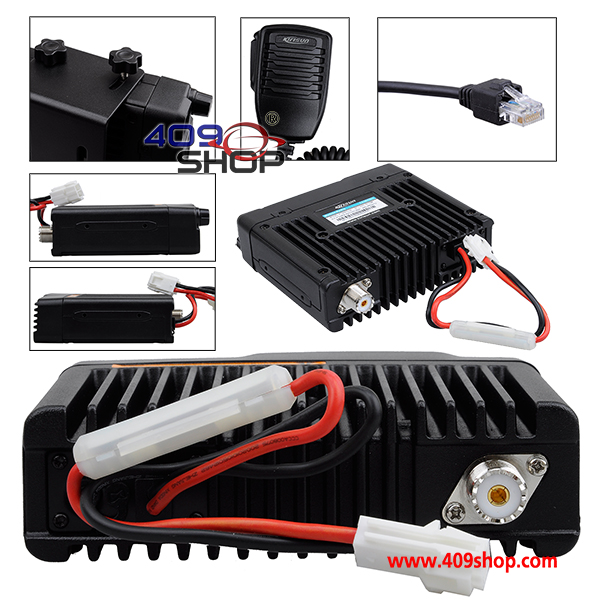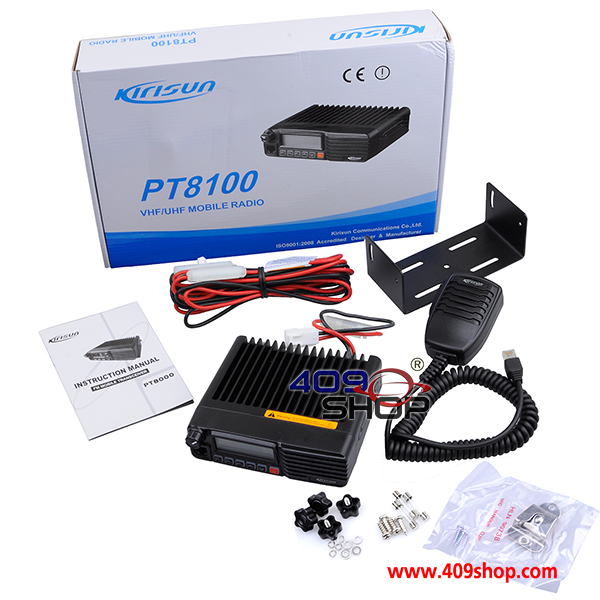 1 x KIRISUN PT8100 25W 400-450MHZ MOBILE RADIO

1 x microphone

1 x Radio body mounting bracket

1 x DC power cable with fuse holder

1 x Front controller mounting bracket

1 x Screw pack

1 x Protection fuse

1 x User manual
MA