PT8200
KIRISUN PT8200 45W 400-470MHZ MOBILE RADIO
A professional mobile with large LCD and enhanced signaling are designed to fill the needs of organizations requiring high levels of flexibility and functionality. Enhanced signaling fills different demands and support dispatch management.
Built in 5W internal and 13W external speaker employ kirisun compander technology, ensure crisp voice even in noisy environment.
For enhanced user safety, lone work, security check is designed on this radio.
Features
512 channels and 33 zones
512 memory channels on the PT8200 enable the mobile to accommodate a vast number of users and groups. 33 zones on the PT8200 enable the use to group different channels as a group and provide flexible in organizing work groups. In addition, Each zone and channel can be assigned with a customized name for easy identification.
Rugged and Reliable Construction
It meets MIL-810-C/D/E/F standards. Vibration and extreme temperature, salt fog test, low pressure, solar radiation have been done on the radio, which assure your durable use in the any harsh conditions.
Versatile Signaling built in
Use the built-in 2-Tone, 5-Tone, CTCSS and DTCS,MDC,KDC, DTMF capabilities as standard, it is flexible to fill different use need and support dispatch management.
Powerful Audio
Built in 5W internal and 13W external speaker and employ kirisun compander technology insure you hear clear, crisp voice even in noisy environment.
15 Pins Auxiliary Port
It is built in 15 pins auxiliary port for second develop use, such as GPS, data transmission, ignition, back to back repeater, external emergency in, channel change and so on.
6 programming Keys
6 programming keys allow you to customize you radio with choice of OST, power level set, emergency, Squelch level set, scrambler, voice expander, lone work, VOX level set, horn alert, talk around and so on.
Multiple emergency Mode
For enhanced user safety, lone work, security check is designed on this radio. It requires the user to reset at a predetermined interval, if not, the radio will automatically enter into emergency mode to ask help. During emergency, ENI & background and emergency alarm could be sent to dispatch center and partners.
Over-heating Protection
In case of long time transmission at high power and the temperature exceed preset result, the radio will automatically switch to mid power or low power to avoid over radio over heat. The over-heating temperature could be set by customer.
Wide Frequency coverage
With wide band frequency coverage including 136-174M, 300-350M,350M-390M, 339-390M, 400-470M, 450-520M, it is flexible for different market use.
Enhanced Call Function
Enhanced call management function including Emergency, PTT ID, call alert, radio check, kill/active, stun/revive, security inquire, private call, group call, message, status and so on.
OST Function
With OST function allow use to set CTC/DCS by programming key in each channel.
Horn Alert Function
On receiving 5Tone, 2Tone, MDC, DTMF or KDC decode, the radio could control the equipment on the vehicle such as light or speaker. It will alert user to incoming call, even away from the vehicle.
Built-in Scrambler
With scrambler feature provides enhanced security for your important public safety and private security communications
GPS (Optional)
The PT8200 is GPS function, supported by control center and management software, allows uses to be located instantly, either to dispatch among group or locate of an emergency call. Allowing for more efficient use of resources or determining location in life-threatening situations.
Specification
General

Frequency Band(s)

UHF

Channels & Zones (Groups)

512 Channels, 33 Zones (Groups)

Output Power (watts)

50W (VHF) & 45W (UHF)

Display

Yes, 8 Character

Programmable Buttons

6

IP Rating (Water & Dust Protection)

IP54

Receiving Audio Output

4,000mW

Digital

No

Truncking Capable

Yes, LTR

Voice Scrambler or Encryption

Yes, Inversion Type

Other

GPS Option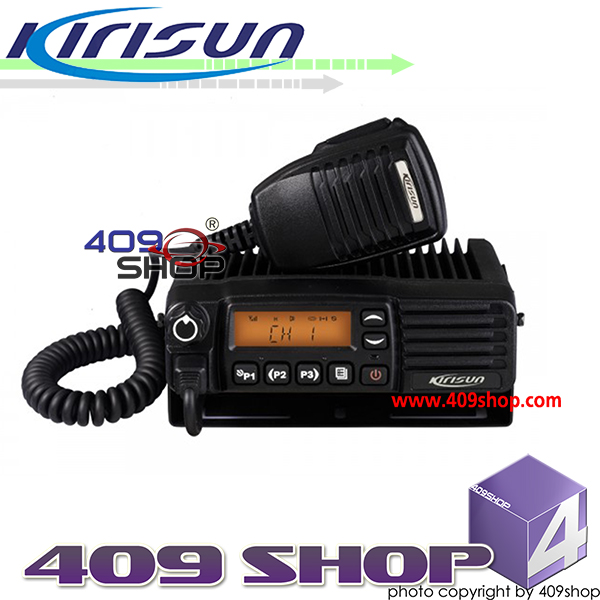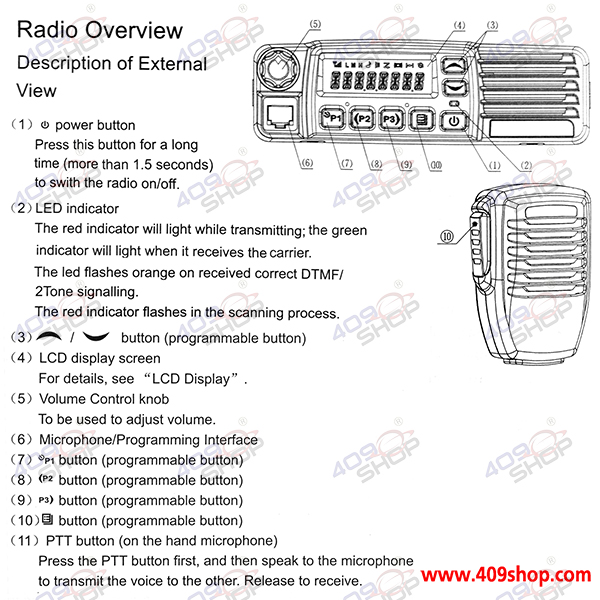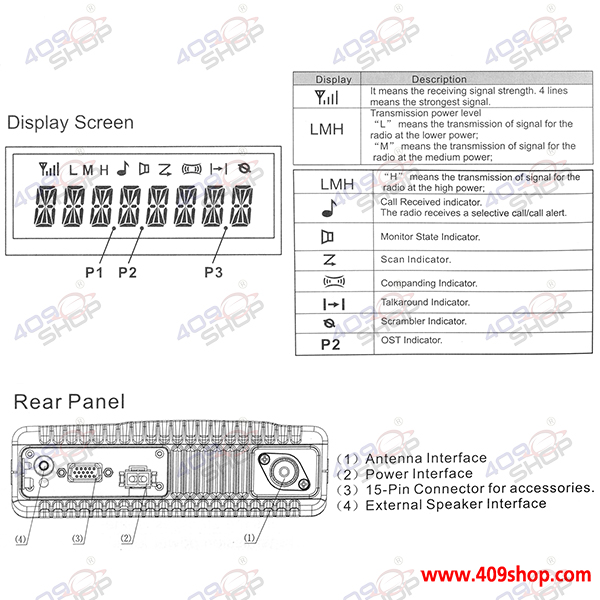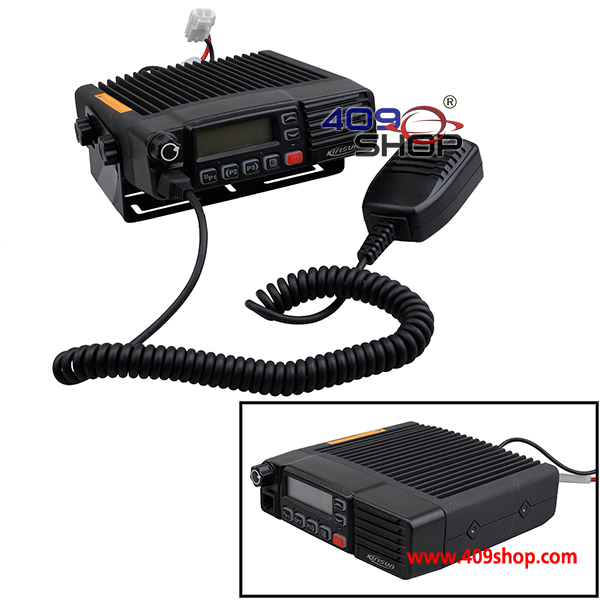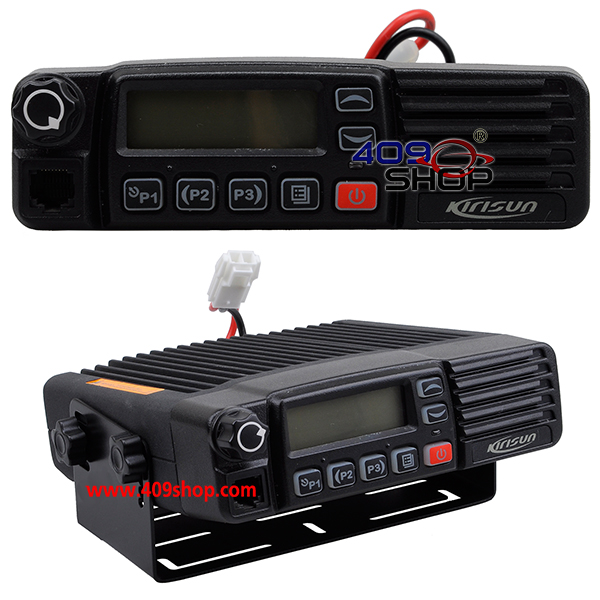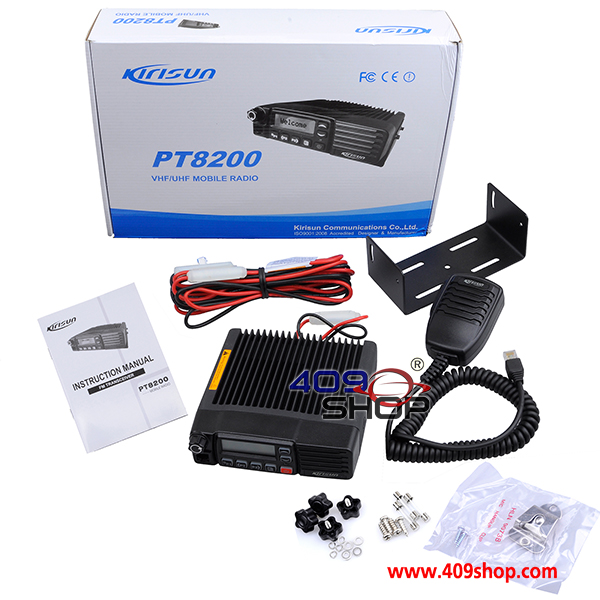 Photo will have chromatic aberration compared with the product
1 x KIRISUN PT8200 45W 400-470MHZ MOBILE RADIO
1 x microphone
1 x Radio body mounting bracket
1 x DC power cable with fuse holder
1 x Front controller mounting bracket
1 x Screw pack
1 x Protection fuse
1 x User manual
MA