8-041+44-M
AUDIO ADAPTER 2 PIN TRBO-Adaptor with Repeater Controller Cable for MOTOROLA
Description:
Adapts your radio is multi-pin audio accessory connector to use two pin X03 connector.

Made of durable high-impact polycarbonate and rubber.

Locks to the radio using a mounting screw.

Rubber gasket seals and protects the microphone connector when no audio accessory is in use.
FIT FOR:
Audio Adaptor for Motorola MOTOTRBO Series: XPR-6300, XPR-6350, XPR-6500, XPR-6550 XiR P-8200, P-8208, P-8260, P-8268 DP-3400, DP-3401, DP-3600, DP-3601 DGP-4150, DGP-4150+, DGP-6150, DGP-6150+
Specification:
Plug: 3.5 mm / 2.5mm 2 Prong Plug Jack
Mini Din Plug
Ear 3.5mm mono.
Mic 2.5mm mono.
Spaced 8mm.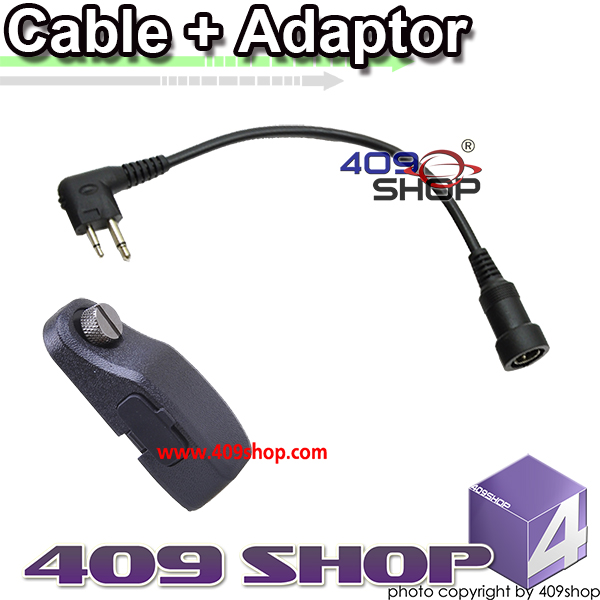 Photo will have chromatic aberration compared with the product
1 x

Mini Din Plug

1 x

AUDIO ADAPTER 2 PIN TRBO-Adaptor FOR MOTOROLA
MA