BFQ19
BAOFENG BFQ19 UHF 400-470MHZ
Specifications:
| | |
| --- | --- |
| Item number | BFQ19 |
| Frequency Range | 400-470 MHz |
| Channel Capacity | 16 |
| Operating Voltage | 7.4V |
| Output power | 3W |
| Dimensions (W x H x D) | 115mmx60mmx33mm |
| Weight | 150g |
Additional Functions:
Squelch Level:
Mute the speaker when no signals are present
Time-out Timer:
Prevent any caller from using a channel for an extended perios of time which will cause thermal damage
Scan:
A useful function for hands-off monitoring of favorite frequencies
Voice Prompt:
Can be set via software
VOX(Voice Operated Transmission):
Eliminates the necessity of manually switching to the transmission Mode each time you want to transmit.
Emergency Alarm
Activate it when the transceiver is on or set with program software
Battery Saver:
Decrease the amount of power used when a signal is not being received and no operations are being performed.
Battery Low Alert:
Remind you of recharging
Monitor:
Useful when you want to adjust the volume level and receive the weak signal.
Busy Channel Lock-Out(BCL):
It can be turned ON/OFF with program software on every channel. Prevent you from interfering with other parties who may be using the same channel that you selected.
CTCSS/DCS(Continuous Tone Coded Squelch System)/(Digital Coded Squelch):
Allow you to ignore unwanted calls from others who are using the same frequency by using the selective call.
NOTE: CTCSS and DCS do not cause your conversation to be private and scrambled. It only relieves you from listening to unwanted conversations.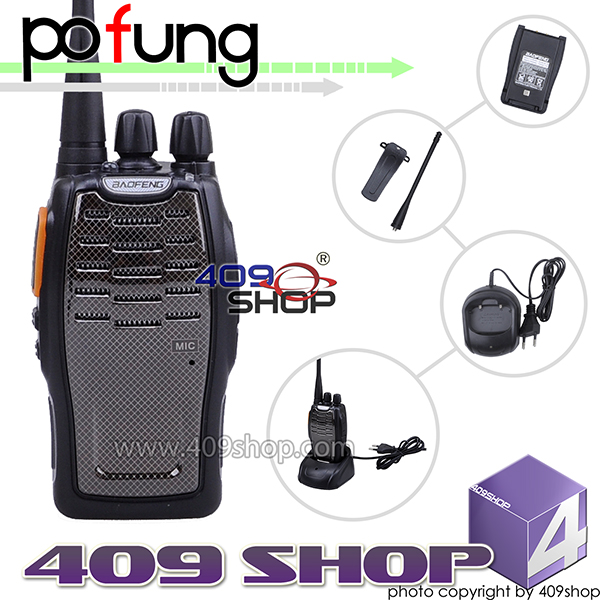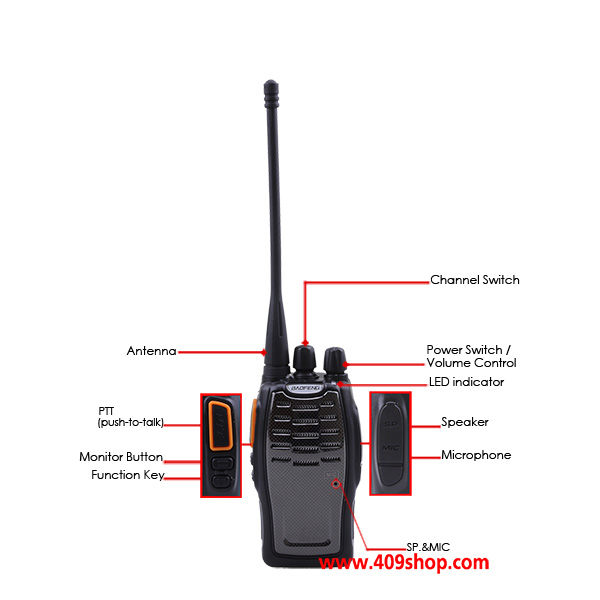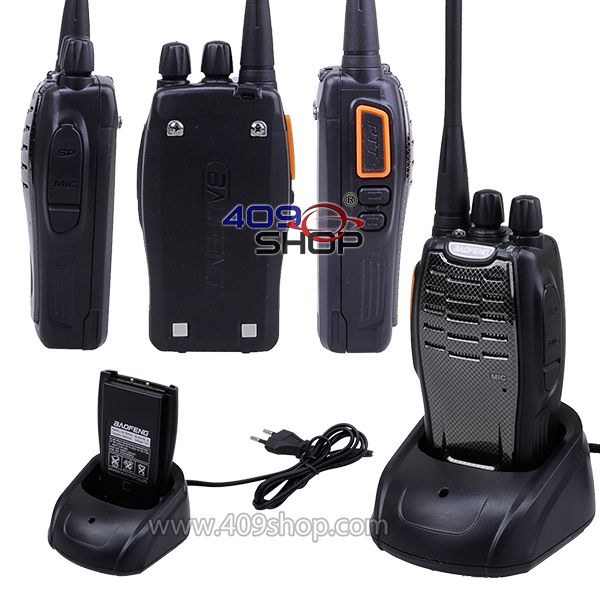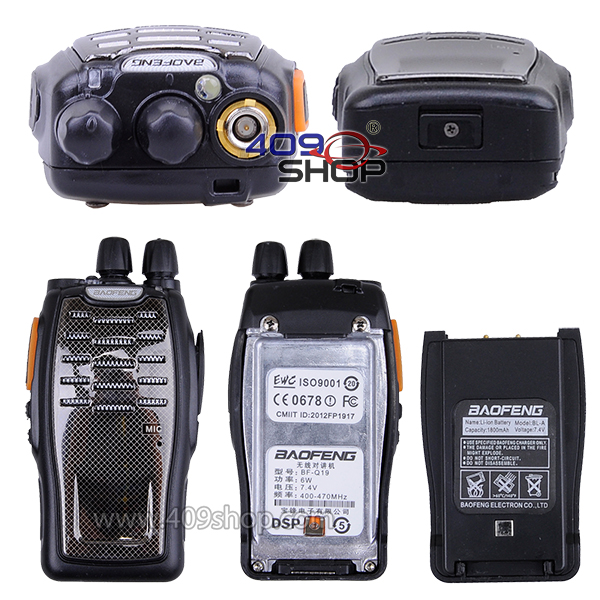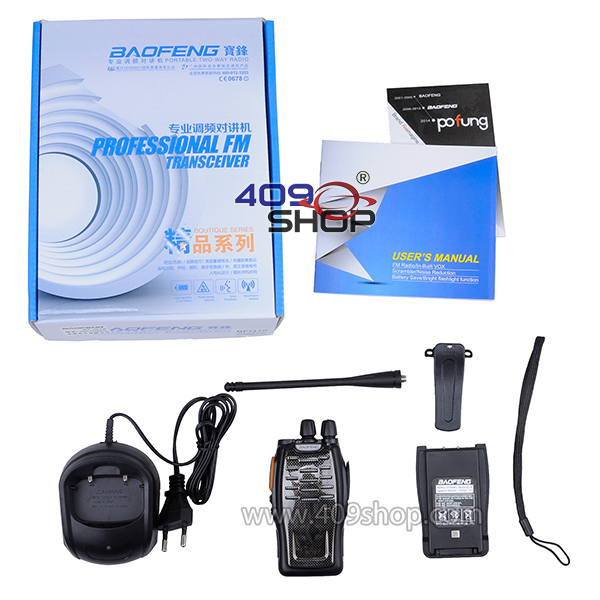 1 x BAOFENG BFQ19 (UHF 400-470MHZ)
1 x Battery
1 x Charger
1 x Antenna.
1 x Belt Clip.
1 x Handstrap
1 x PTT Earpiece for free
1 x User Manual
PY