The awards presentation ceremony of the SME Cloud

409SHOP Ltd. won the SME applications Cloud Technology Silver Award
SME Cloud Competition recognises exemplary cloud computing adoption by SMEs (with photos)
***********************************************************
The awards presentation ceremony of the SME Cloud Competition was held today (June 11) to celebrate exemplary adoption of cloud computing by small and medium enterprises (SMEs) and outstanding cloud solutions offered by local service providers to SMEs.

Officiating at the awards presentation ceremony, the Acting Government Chief Information Officer, Mr Victor Lam, lauded the awarded SMEs for their effective adoption of cloud computing in enhancing operational efficiency and facilitating business development.

He said, "Cloud technology allows SMEs to adopt information and communications technology (ICT) solutions that are suitable for their scale of operation with low start-up costs, as well as minimal technical know-how and manpower resources to cope with system maintenance and upgrades."

Mr Lam also thanked the awarded service providers for providing practical cloud solutions for SMEs. He encouraged them to continue to develop more cost-effective cloud solutions to meet the needs of SMEs.

The SME Cloud Competition comprises two award categories - Best SME Cloud Adopters and Best SME Cloud Solutions. Twelve SMEs were awarded as Best SME Cloud Adopters and 10 cloud solutions were awarded as Best SME Cloud Solutions.

The 12 Best SME Cloud Adopters are:

(1) 409 shop LTD
(2) ASANA (Hong Kong) Limited
(3) Best Video Limited
(4) Consharp Logistics Group Limited
(5) Global Trading Services Asia Limited
(6) Hot-Line International Transport (Hong Kong) Limited
(7) Integrated Design Associates Limited
(8) Mint Thai House
(9) Sushi Ma Japanese Restaurant
(10) Twinkle Baker Dcor
(11) Universal Plastic & Metal Manufacturing Ltd
(12) Watson Printing & Packaging Co

The 10 Best SME Cloud Solutions are:

(1) Alibaba.com
(2) Cloud based Professional Logistics Information System
(3) Eats365
(4) e-M-POWER on Demand
(5) FBShop
(6) HKT Cloud Solutions for SME - Retail and Food & Beverage
(7) K/3 Cloud BOS
(8) logi-Cloud Warehouse and Supply Chain Management Solution Platform
(9) myfoodies POS
(10) PayDollar Online Payment Gateway

The competition was one of the promotional events under the SME Cloud Promotion Campaign. The campaign, launched in December 2014, also provided free training on cloud computing for SMEs. In collaboration with six non-profit-making industry associations, some 40 training courses on cloud computing were organised for SMEs in the retail, catering, import and export trade, logistics and land transport, sales and marketing, human resource management and accounting sectors, benefiting over 3 500 SME practitioners.

To raise SMEs' awareness of the benefits of using cloud services, the campaign also produced a 10-episode radio drama series on how cloud solutions can help SMEs in various industries.

Detailed information on the SME Cloud Promotion Campaign and the SME Cloud Competition is available at the campaign's thematic website (sme.infocloud.gov.hk).
Ends/Thursday, June 11, 2015
Issued at HKT 12:42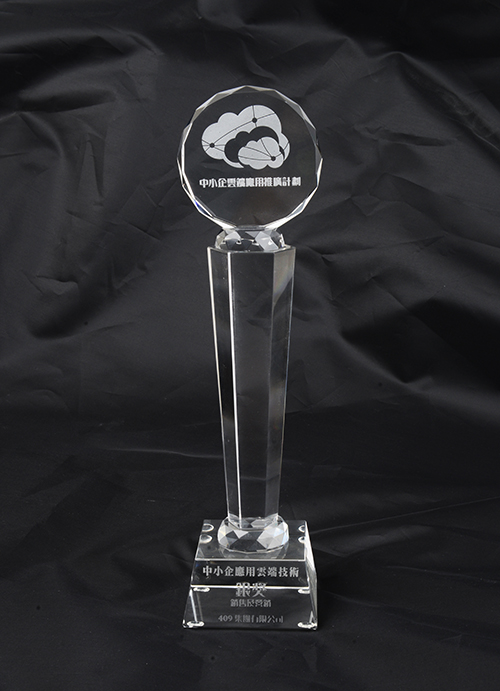 Competition content

Competition is divided into two categories, namely "SME applications Cloud Technology Award" and the "SME Award cloud solutions."
"SME applications Cloud Technology Award" acclaims SMEs to adopt cloud solutions to enhance operational efficiency, productivity, business and customer service.
"SME cloud solutions Award" to recognize outstanding service provider for the cloud application software / programs offered by SMEs.

The competition aims
Raise awareness of SMEs and the business benefits of cloud computing;
Promote SMEs use cloud computing; and
Cloud service providers to promote the development of more efficient, more cost-effective and appropriate use of cloud solutions for SMEs.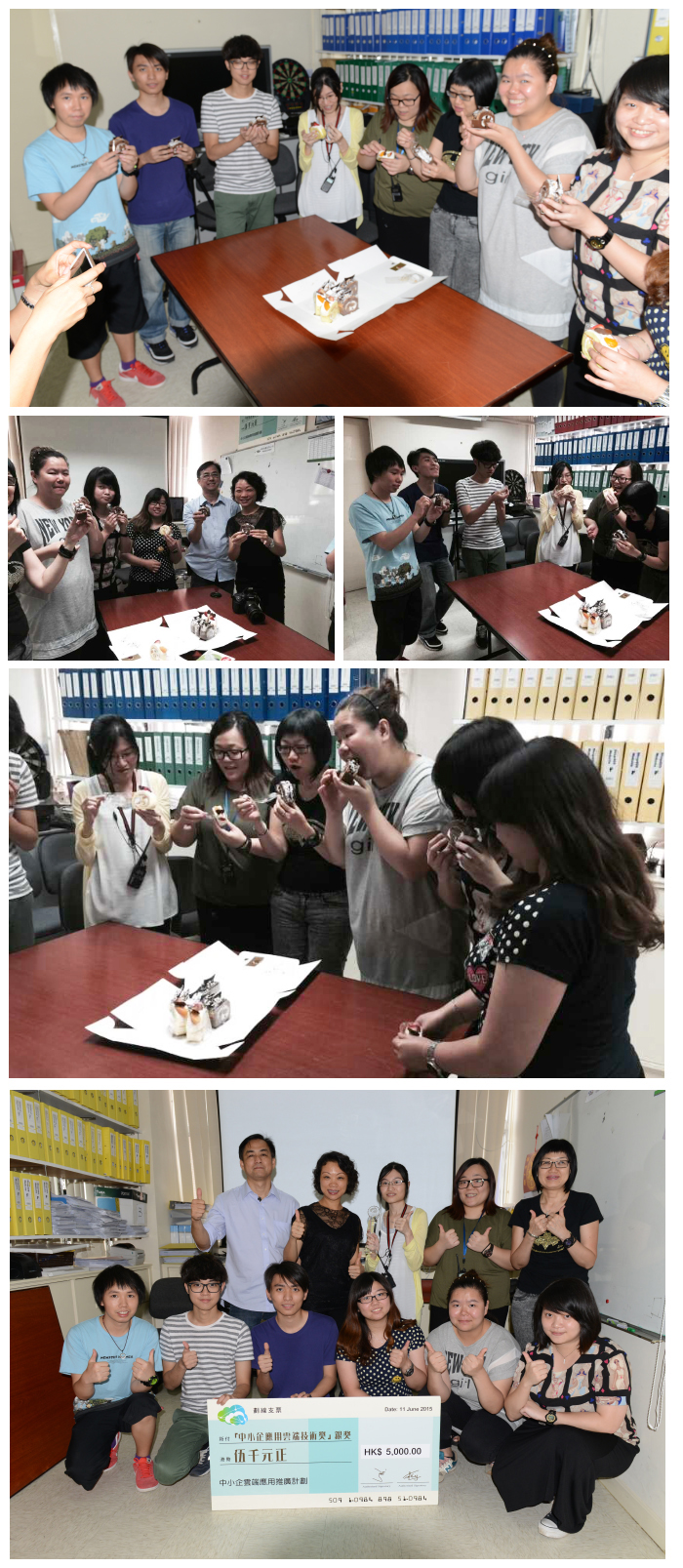 After winning the award, colleagues celebrate together.